It's soon time for you to get your reindeer reveal!
Elizabeth passo Has always had a happy knack for rhyme and stories and impulsively bombards her friends and family with her imaginagive creations. The Challenge of finding a more than very special way of delivering a more than very special Christmas gift for her daughter led her to tell the tale of the Reindeer Gift.
Keep checking back for new releases or join Elizabeth's newsletter to stay up to date with the latest.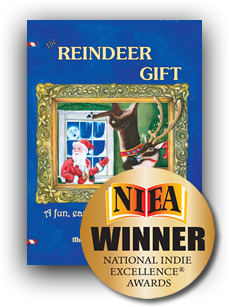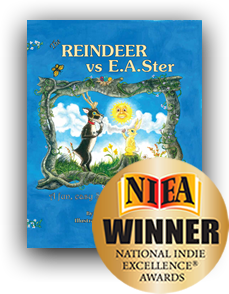 The Reindeer vs. E.A. Ster
Danny, Radio Personality, Albany, New York

My twin 6 year-old girls absolutely LOVE this book! We read a lot of children's books and I can honestly say this is the first one in a long time that has stood out to me. The story and wordplay are brilliant, and the illustrations are incredible. The coolest thing is that it actually changed the way my girls look at Christmas eve now, and really get's their imaginations going 🙂
Elaine Dickinson, 7th grade Student, Rock L. Butler Middle School in Wellsboro, PA
I want my teachers to use this book in their classroom. It's a fun way to learn difficult words.
Jack, Host of The Electric Radio Show, New Windsor, NY
I do not just schedule an author on our show just because of a new book. The book needs to be interesting and entertaining. Well, The Reindeer Gift did just that! It's a wonderful story that can be shared with your family for many years to come. It would be a welcomed addition to any family with children young and old! I loved it! Well done, Elizabeth!
The Reindeer vs. E.A. Ster
Fantastic sequel to the first book, "The Reindeer Gift"! These spring-themed illustrations are absolutely beautiful and the story is just as cute and enjoyable as the first! The vibrant colors are wonderful!
I'm available for school presentations, book signings, and promotions.